Limelight Coffee Roasters is a small, handcrafted coffee roasting company located in Indianapolis, Indiana. We roast sustainably grown arabica beans from around the world and pay a premium price to support farmers who focus on quality while caring for the environment, their community, and their family. Locally, we strive to provide our community with a diverse variety of coffees with different flavors and aromas.
We use a beautiful USA-made Diedrich 12k roaster to create our two well balanced flagship blends, Brutally Honest and My Morning Commute. We also roast a variety of single origin coffees that rotate seasonally.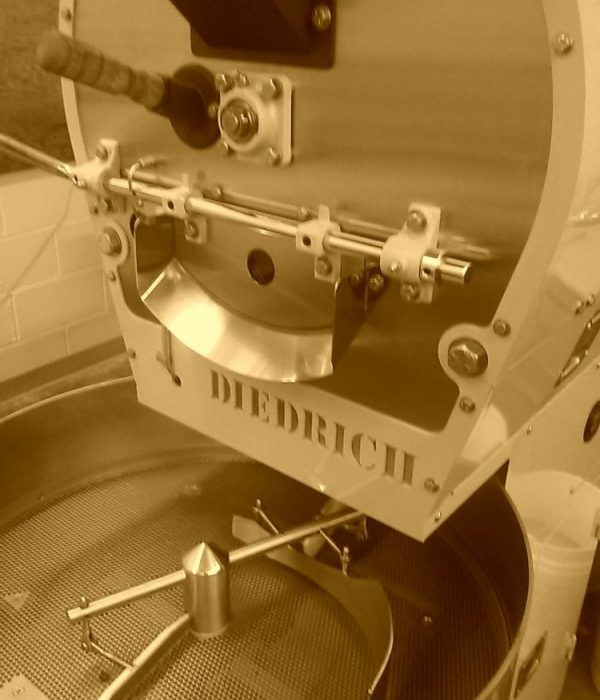 WHERE TO FIND LIMELIGHT COFFEE
Earth Fare– Carmel
Earth Fare- Noblesville
Earth Fare- Greenwood
 Movable Feast Café
Good Earth Natural Food Co
Market District
Tyner Pond Market
Green BEAN Delivery
Goose the Market
The Best Chocolate in Town
Georgetown Market
MarketWagon.com
ROTATING SINGLE ORIGIN coffees are for the adventuresome! We are always roasting a assorted variety of coffees from around the world.  These are chosen to feature flavors and aromas specific to a country.  A great method to bring out all the flavor in a coffee is a pourover!
BRUTALLY HONEST
"Deep and Dark" is a blend of  coffees from Brazil, Colombia, and Ethiopia.  This combinations has notes of berry, chocolate and nut.  A wonderful full bodied blend in a french press or espresso.
MY MORNING  COMMUTE
"Bright and Lively" is a positive way to start your day with a cup of My Morning Commute. A blend of bright Latin American coffees with a touch of fruit in the finish. Great as drip or any pourover!